Elizabeth Shakman Hurd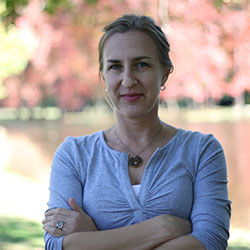 Elizabeth Shakman Hurd is Professor of Political Science and the Crown Chair in Middle East Studies at Northwestern University. Hurd was educated at Wesleyan University (B.A.), Yale University (M.A.), and The Johns Hopkins University (Ph.D). She has taught at Northwestern since 2002. 

Professor Hurd is known for her work on the politics of religion in U.S. foreign policy and international relations, and also studies relations between the United States and the Middle East, particularly Turkey and Iran. Hurd is the author of The Politics of Secularism in International Relations and Beyond Religious Freedom: The New Global Politics of Religion, both published by Princeton, and co-editor of Theologies of American Exceptionalism (forthcoming), Politics of Religious Freedom, and Comparative Secularisms in a Global Age. Hurd currently co-directs two collaborative projects: "Talking Religion: Publics, Politics, and the Media," and "Contextualizing Radicalization: The Politics of Violent Extremism." She also directs, with Brannon Ingram, the Global Politics & Religion Research Group at Northwestern, and curates, with Winnifred Fallers Sullivan, the Teaching Law & Religion Case Study Archive. Hurd contributes regularly to discussions on global politics and religion and the politics of the Middle East. In 2019-2020 Hurd is a Luce/ACLS Fellow in Religion, Journalism & International Affairs. She is currently writing a book on the politics of religion and the American border.