İpek Kocaömer Yosmaoğlu
İpek Kocaömer Yosmaoğlu (Ph.D., Princeton, 2005)  started serving as the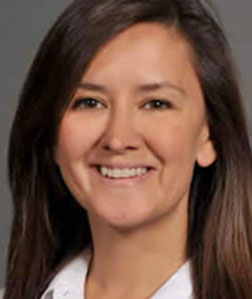 Director of the Keyman Modern Turkish Studies Program at the Buffett Institute for Global Affairs in Fall 2019. She is a historian of the late Ottoman Empire and early Republican Turkey, and the author of Blood Ties: Religion, Violence, and the Politics of Nationhood, 1878-1908 (Cornell University Press, 2015). She has received awards and fellowships from the American School of Classical Studies in Athens, the Onassis Public Benefit Foundation, Sabancı University, the Brookings Institute, the American Research
Institute in Turkey (ARIT), the Andrew W. Mellon Foundation, and the National Endowment for the Humanities. She was a member of the Institute for Advanced Study in Princeton in 2009-2010. She is
currently working on a project about the historical evolution of the Ottoman, and subsequently, the Turkish states' minority policies with a focus on Jewish communities from the late nineteenth century
until the beginning of the multi-party regime in Turkey in the 1950s. A collected volume she co-edited with Kerem Öktem, "Guests in their Homeland: Turkish Jews and Their Diasporas" is scheduled for publication by Palgrave McMillan in early 2021. İpek is a core faculty member of the Middle East and North African Studies Program (MENA), and also is affiliated with the Crown Family Center for Jewish and Israel Studies.