Published Works - Affiliate Faculty
Northwestern Professor of Political Science Wendy Pearlman's
book, We Crossed A Bridge and It Trembled: Voices from Syria
(New York: HarperCollins, 2017) now has a Turkish translation. It

was published in July by Bilgi Yayınevi under the title Bir Köprüden
Geçtik: Suriyeli Direnişçiler Anlatıyor.
Based on hundreds of interviews across continents, We Crossed A
Bridge and It Trembled chronicles the Syrian conflict exclusively
through the words of a cross-section of men and women
transformed by its unfolding. A mosaic of intimate testimonials
and poetic fragments, the book forms a testament not only to the
power of storytelling, but also to the resilience of those who face
darkness with hope, courage, and moral conviction.
The New York Times Book Review, recognized the book as a
"formidable contribution to the body of literature" concerning the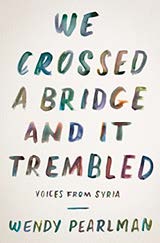 years long Syrian war which "couldn't be more urgent…essential
reading." The work is "a powerful narrative that will break your
heart numerous times, then mend it, only to break it again," writes
journalist Kareem Shaheen. A review in The Middle East Eye explains,
"readers gain a solid grasp of the Syrian uprising and its deterioration into
a bloody civil war from the point of view of participants and victims … Pearlman
masterfully intertwines the testimonies of her Syrian eyewitnesses
to produce a rich chronological account."  The Guardian highlights the writing's uniqueness "Everyone talks about Syrians, but very few actually talk to them … We Crossed a Bridge and It Trembled bucks the trend … These heart-stopping tales of torment
and triumph are perfectly enchained, chronologically and thematically, to reflect the course
of the crisis." Lina Sergie Attar, cofounder and chief executive of Karam Foundation,
states "Pearlman masterfully stitches together a collective journey, stories moving seamlessly
from one to the next…The disparate voices, ranging from defiant, funny, mournful, wistful, and
tragic, form a complex narrative of the Syrian tragedy—my story, my family's stories, the stories
of the people and lives that we lost."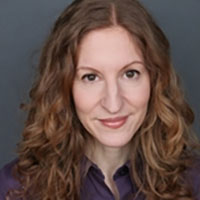 Longlisted for the Andrew Carnegie Medal for Excellence, We
Crossed a Bridge and It Trembled has also been reviewed in dozens of publications. Iwanami Shote published a Japanese translation in 2019. We congratulate Wendy on the success of this important work!
Read more critical praise of the book here:
https://sites.northwestern.edu/wendypearlman/ .
Full publisher details on the Turkish language edition at:
https://www.bilgiyayinevi.com.tr/bir-kopruden-gectik 
Additional resources: book teaching / discussion guide in Turkish here