Visiting Speakers
Throughout the academic year, the Keyman Modern Turkish Studies program hosts visiting speaker talks presented by experts from a range of disciplines to a broad audience.
Upcoming Speakers
Past Speakers
Event details and some featured recordings.
Alize Arıcan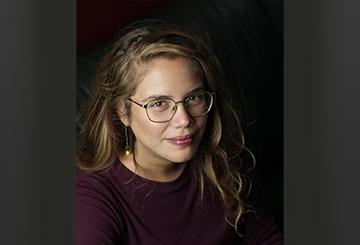 Alize Arıcan (Rutgers University) presented "Transience and Blackness: West African Futures in Istanbul", a talk as part of the interdisciplinary series, "Reflections on Whiteness, Blackness, and Race in the Ottoman Empire and the Republic of Turkey" Wednesday, May 25 @ 12p CT via Zoom. 
"Soon, they won't be here anyway!" As I accompanied West African migrants to negotiations with municipal and governmental officials to improve their material conditions, I became accustomed to hearing this refrain. After all, the officials assumed, West Africans could not possibly belong "here," since they were transit migrants ultimately headed to Europe, with no future in Turkey. With a critical eye towards the political implications of transit migration, I thus ask: what can an attunement to the future tell us about anti-Blackness and Blackness in Istanbul? In this talk, we will follow a Ghanaian man, who I call Coach, to a municipal office, a wedding, and a home/restaurant. Led by Coach, we will see that the perceived absence of futurity attached to "transit migration" facilitates anti-Blackness and its nonrecognition. We will also see that West African communities defiantly stake claims to a future in Istanbul through everyday space-making and relationship-building. Overall, we will trace the future as a site of contestation around Black life, migration, and urban politics.
Alize Arıcan is a Postdoctoral Associate at Rutgers University's Center for Cultural Analysis. She is an anthropologist whose research focuses on futurity, care, racialization, urban transformation, and migration in Istanbul, Turkey. Her work has been featured in Current Anthropology, City & Society, Journal of Ottoman and Turkish Studies Association, Radical Housing Journal, and entanglements. Her writing received awards from the Middle East Section of the American Anthropological Association, Middle East Studies Association, and the American Ethnological Society. She holds a PhD in Anthropology from the University of Illinois at Chicago and a BA in Political Science and International Relations from Boğaziçi University.
Christine Philliou, Cemil Aydın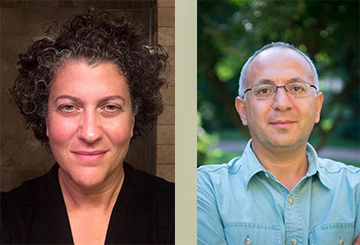 A spring discussion with Christine Philliou (UC Berkeley) on her book Turkey: A Past Against History with discussant Cemil Aydın (UNC).
Christine Philliou specializes in the political, social, and cultural history of the Ottoman Empire and modern Turkey and Greece as parts of the post-Ottoman world. Publications include: Biography of an Empire: Governing Ottomans in an Age of Revolution (University of California Press, 2011; Greek edition Alexandria Press, 2021; Turkish edition İş Bankası Kültür Press, 2022), examining the changes in Ottoman governance leading up to the Tanzimat reforms of the mid-nineteenth century; and Turkey: A Past Against History (University of California Press, 2021; Greek edition Alexandria Press, 2022), focusing on the fraught history of the idea of opposition/dissent, connecting literature, politics and the construction of official History in the Ottoman Second Constitutional and Republican period of Turkish history. Philliou is currently working on a third book and developing a collaborative Digital Humanities project, a granular reconstruction and analysis of the Greek Orthodox communities of late Ottoman Istanbul/Constantinople (1821-1923).
Cemil Aydin (Ph.D. Harvard University 2002) is professor of global history at the University of North Carolina-Chapel Hill's Department of History. Cemil Aydin's recent publications include  The Politics of Anti-Westernism in Asia (Columbia University Press, 2007); The Idea of the Muslim World: A Global Intellectual History (Harvard University Press, Spring 2017); "Regions and Empires in Political History of the World, 1750-1924" in An Emerging Modern World, 1750-1870 Ed. by Jurgen Osterhammel and Sebastian Conrad (Harvard University Press, May 2018), pp: 33-277.
Ali Rıza Güngen, Stephen Nelson, Şeyma Kabaoğlu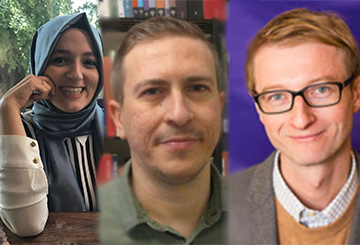 "New Multilateral Development Banks in Turkey and Brazil: Green Lending vs. Business as Usual," was a spring global scholar discussion panel with Ali Rıza Güngen (York University), speaker Şeyma Kabaoğlu (Northwestern), discussant Stephen Nelson (Northwestern), moderator
New Multilateral Development Banks (MDBs) made it easier for global South actors to access infrastructural investment funding. While banks such as Asian Infrastructure Investment Bank and New Development Bank are committed to expanding green lending, their commitment rests on using country regulatory frameworks and national intermediaries. An analysis of new MDB lending in Turkey and Brazil shows that the broader connections of the approved projects to the environmentally destructive strategies of accumulation are ignored. New MDBs simultaneously extend green finance opportunities while supporting high-risk projects. They can achieve their current green targets if they continue relying on national intermediaries and country systems, which are themselves designed with loopholes to prevent effective decarbonization.
Şeyma Kabaoğlu is a doctoral candidate in the anthropology program at Northwestern University. Her dissertation project is a long-term ethnographic study of politics of doubt and ethical finance in Turkey's Islamic participation banking industry. She examines everyday encounters of bank employees with customers and legal authorities as they challenge and enact notions of religious economic exchange. Şeyma has a BA in Economics and Sociology from Boğaziçi University in Istanbul. She is also the host and content creator of the Fidiro Kahvesi Podcast (Turkish) and the upcoming Talking Anthropology Podcast (English).
Ali Rıza Güngen is a political scientist and Middle East Studies Association Global Academy Fellow whose research focuses on dependent financialization, state transformations and public banks in the Global South. Dr. Güngen has served on the executive board of the Turkish Social Sciences Association and the editorial board of social sciences journal, Praksis. His recent research inquires the limits and possibilities of the uses of public banks for an equity-oriented post-pandemic recovery in the global South. Publications include: articles in The Journal of Peasant Studies and New Political Economy, The Political Economy of Financial Transformation in Turkey (Routledge) (co-editor), Financialization, Debt Crisis and Collapse: The Future of Global Capitalism (in Turkish) (co-author), new book Politics of Debt: Financial Inclusion in Turkey published in 2021 (in Turkish), and several other works focused on the political economy of emerging economies.
Professor Nelson's main research and teaching interests lie in the subfields of International and Comparative Political Economy. His recent work explores a variety of topics, including the politics that shape the International Monetary Fund's (IMF) lending policies; the structure and governance of financial markets before and after the near-collapse of the American financial system in 2008; the political dynamics of developing and emerging market countries' decisions to open their economies to international capital flows; how organizational cultures shape the behavior of international institutions; and the international organization of sovereign debt markets. His book, The Currency of Confidence: How Economic Beliefs Shape the IMF's Relationship with Its Borrowers (Cornell University Press, 2017), is based on his American Political Science Association 2010 Helen Dwight Reid Award-winning dissertation. Additional publications include: articles in International Organization, International Studies Quarterly, Review of International Political Economy, and Review of International Organizations.
Banu Gökarıksel, Kabir Tambar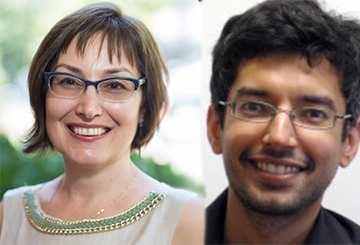 Banu Gökarıksel (UNC Chapel Hill) joined us for a conversation on her book project, The Neighbor Who Might Kill You: Encounter and Difference in Urban Turkey, with commenter Kabir Tambar (Stanford University). 
Dr. Banu Gökarıksel is Professor of Geography and the Chair of the Curriculum in Global Studies at the University of North Carolina, Chapel Hill. She served as The Caroline H. and Thomas S. Royster Distinguished Professor for Graduate Education at The Graduate School (2018-2021) and the co-editor of the Journal of Middle East Women's Studies (2014-2018). Her research examines bodies, intimacy, and everyday spaces as key sites of politics and geopolitics.
Kabir Tambar is a sociocultural anthropologist, working at the intersections of political anthropology and the anthropology of religion. He is broadly interested in the politics of history, performances of public criticism, and varieties of Islamic practice in Turkey. Tambar's first book, The Reckoning of Pluralism Political Belonging and the Demands of History in Turkey (2014), is a study of the politics of pluralism in contemporary Turkey, focusing on the ways that Alevi religious history is staged for public display. He is currently working on a new project that examines the politics and ethics of nonviolence in Turkey.
Umut Yıldırım, Dilan Okçuoğlu, Wendy Pearlman
State Control in Turkey: Resistant Encounters in War and Peace | Umut Yıldırım (UCLA), Dilan Okçuoğlu (American University), Wendy Pearlman (Northwestern) was presented via Zoom on April 4, 2022.
Dr. Dilan Okcuoglu is a postdoctoral fellow in Global Kurdish Studies at the American University, School of International Service in Washington, DC. Prior to that, she was a visiting scholar at the Cornell University, M. Einaudi Center for International Studies. Also, affiliated with the Center for Democracy and Diversity at Queen's University and the Interdisciplinary Research Center on Democracy and Diversity at the Université du Québec à Montréal since 2018-2019. She received her PhD and MA in Political Studies from Queen's University in Canada. She has another MA degree from Europe (Central European University); finished her undergrad in economics (Bogazici University). In addition to academic life, she has keen interest in diplomacy and policymaking. Dr. Okcuoglu has an interdisciplinary background in politics, economics and philosophy. Her teaching and research interests primarily lie in the politics of MENA, conflict and peace studies, comparative territorial and border politics, democratization, global justice, ethnic politics and nationalism as well as state-minority relations in conflict zones.  Okcuoglu has already published book chapters (Oxford University Press and Palgrave Macmillan) and op-eds (in the Conversation; Peace Insight; Jerusalem Post; Daily News; National Post). She is currently working on her article manuscripts and a book proposal in DC.
Umut Yildirim is an anthropologist working at the intersection of political, medical, and environmental anthropology with an ethnographic perspective from the Armenian/Kurdish region in Turkey. Dr. Yildirim is currently a research fellow at UCLA CNES and a lecturer at the UCLA Department of Anthropology. A manuscript for her first book, Low Intensities: Politics of Extraction and Refusal in a Middle Eastern Capital, is in the works.
Wendy Pearlman is Professor of Political Science at Northwestern University, where she also holds the Charles Deering McCormick Professorship of Teaching Excellence. Her research focuses on the comparative politics of the Middle East, social movements, political violence, refugees and migration, emotions and mobilization, and the Arab-Israeli conflict. She is the author of four books: Occupied Voices: Stories of Everyday Life from the Second Intifada (2003); Violence, Nonviolence, and the Palestinian National Movement (2011); We Crossed a Bridge and it Trembled: Voices from Syria (2017); and Triadic Coercion: Israel's Targeting of States That Host Nonstate Actors (2018, co-authored with Boaz Atzili). Her current book project focuses on the meaning of home, exile, belonging, and identify in a context of protracted war and indefinite displacement.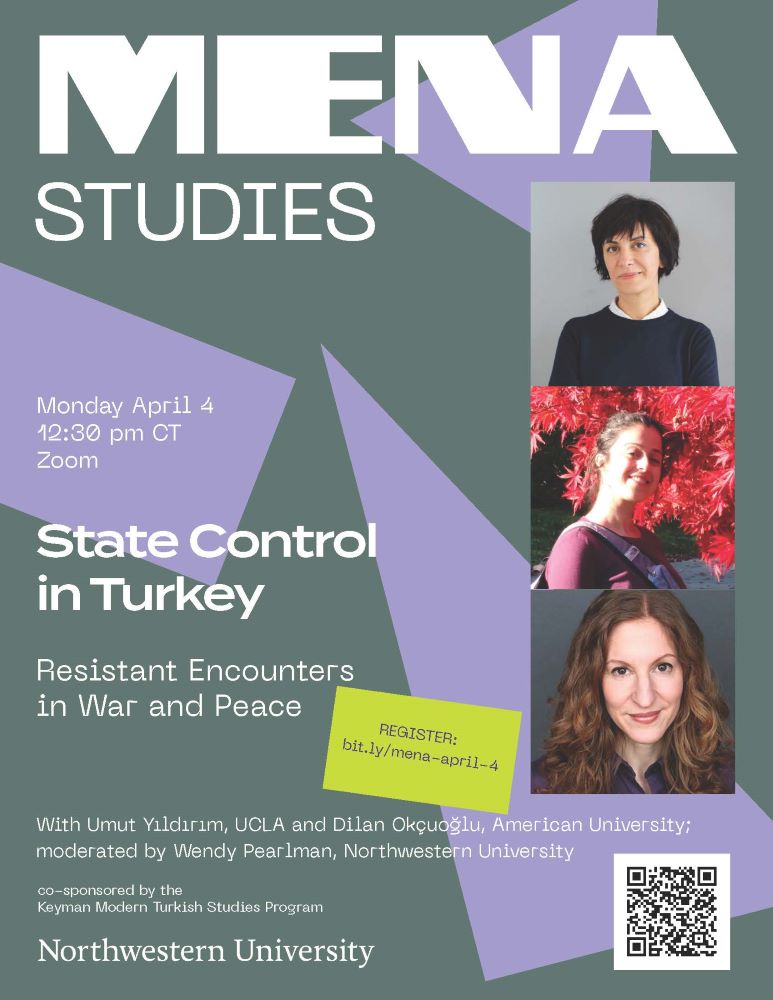 Dimitar Bechev, Ṣener Aktürk, Ambassador Ian Kelly
Russia's Invasion of Ukraine and Turkey's Role in NATO: A Roundtable discussion was presented via Zoom on Friday, March 18, 2022, with Dimitar Bechev (Carnegie Europe, Oxford), Ṣener Aktürk (Koç University), moderated by Ian Kelly, Ambassador in Residence (Northwestern).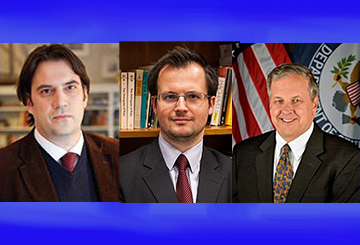 Dr. Dimitar Bechev is a visiting scholar at Carnegie Europe, where he focuses on Central, Eastern, and Southeastern Europe. He is also a lecturer at the Oxford School of Global and Area Studies, University of Oxford. He is the author of Turkey under Erdogan (Yale University Press, 2022), Historical Dictionary of North Macedonia (Rowman, 2019), and Rival Power: Russia in Southeast Europe (Yale UP, 2017) as well as co-editor of Russia Rising: Putin's Foreign Policy in the Middle East and North Africa (Bloomsbury, 2021).
Dr. Şener Aktürk is an Associate Professor in the Department of International Relations at Koç University. He is a scholar of comparative politics, with a focus on comparative politics of ethnicity, religion, and nationalism. His book, Regimes of Ethnicity and Nationhood in Germany, Russia, and Turkey (Cambridge University Press, 2012) received the 2013 Joseph Rothschild book prize from the Association for the Study of Nationalities.
Amb. Ian Kelly is Ambassador (ret.) in Residence at Northwestern University in Evanston, Illinois. He is a retired senior foreign service officer who last served as the United States Ambassador to Georgia, from 2015 to 2018. He previously served as the U.S. Ambassador to the Organization for Security and Cooperation in Europe (OSCE) from 2010 to 2013. Prior to his ambassadorships, Kelly held a variety of high-level roles at the U.S. State Department, including serving as the Department spokesman under Secretary Hillary Clinton and as Director of the Office of Russian Affairs.  Before joining the State Department, he earned a PhD in Slavic Languages and Literatures from Columbia University.
Jenny White, Ergün Gündüz, Özge Samancı, Anoush Tamar Suni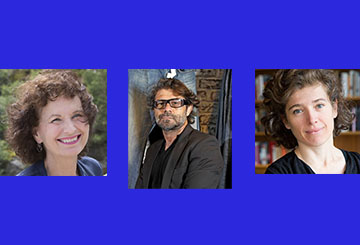 On Friday, March 4th, 2022, the Keyman Program hosted via zoom Jenny White (Stockholm University, author of graphic novel Turkish Kaleidoscope: Fractured Lives in a Time of Violence), Ergün Gündüz (illustrator of Turkish Kaleidoscope), and Özge Samancı (Northwestern University, author of graphic novel Dare to Disappoint) for a panel discussion. 
Eve Troutt Powell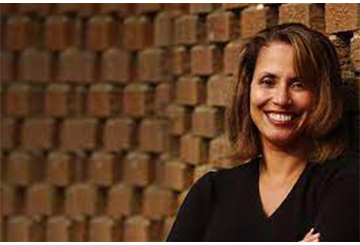 Keyman Guest Speaker Eve Troutt Powell (University of Pennsylvania) joins us to present, "Posing Slaves for the Camera: Race and Memory in Representations of the Enslaved, Khartoum 1882," a keynote lecture as part of our continuing series "Reflections on Whiteness, Blackness, and Race in the Ottoman Empire and the Republic of Turkey," featuring interdisciplinary discussions throughout this academic year.  The discussion is moderated by David Schoenbrun (Northwestern University).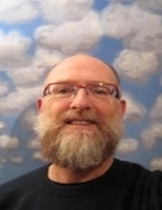 Eve M. Troutt Powell is the Christopher H. Browne Distinguished Professor of History and Africana Studies who teaches the history of the modern Middle East. As a cultural historian, she emphasizes the exploration of literature and film in her courses. She is the author of Tell This in my Memory: Stories of Enslavement from Egypt, Sudan and the Ottoman Empire (Stanford University Press, 2012), A Different Shade of Colonialism: Egypt, Great Britain and the Mastery of the Sudan (University of California, 2003) and the co-author, with John Hunwick, of The African Diaspora in the Mediterranean Lands of Islam, (Princeton Series on the Middle East, Markus Wiener Press, 2002). Troutt Powell received her B.A, M.A and PhD from Harvard University. She has received fellowships from the American Research Center in Egypt and the Social Science Research Council, and has been a fellow at the Institute for Advanced Study in Princeton and at the Radcliffe Institute for Advanced Study. In 2003 she was named a MacArthur Foundation Fellow. In 2020 she was inducted into the American Academy of Arts and Sciences. 
David Schoenbrun (Northwestern University), Professor of History, has been learning, teaching, and writing about Africa since 1978.
Zerrin Özlem Biner
Zerrin Özlem Biner (University of Kent) joins us to have a conversation on her book, States of Dispossession, with event discussant Anoush Tamar Suni (Northwestern University).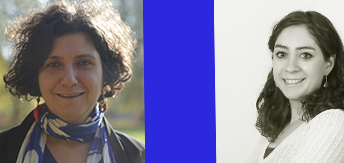 Dr. Zerrin Ozlem Biner is Senior Lecturer in Social Anthropology at the School of Anthropology and Conservation at the University of Kent.  She received her PhD in Social Anthropology from the University of Cambridge. Dr. Biner previously held post-doctoral fellowships at Zentrum Moderne Orient, Max Planck Institute for Social Anthropology, and the University of Cambridge. Her research focuses on state, citizenship, violence, forced displacement, heritage, memory, justice and reconciliation processes in conflict and post-conflict settings of the Middle East.  Her other publications include Reverberations: Violence across Time and Space, (co-edited with Navaro et al. UPENN, 2021), Law Against the State: Ethnographic Forays into Law's Transformations, (co-edited with Eckert et al. Cambridge University Press, 2013), and Waiting: Knowledge of Time and Power of the Subject (in Turkish, Iletisim, 2019).
Dr. Anoush Tamar Suni, Keyman Postdoctoral Fellow in Modern Turkish Studies at the Buffett Institute, will serve as discussant.
Murat Ergin
Keyman Guest Speaker Murat Ergin (Associate Professor of Sociology, Koç University) joins us to present a talk as part of our continuing series "Reflections on Whiteness, Blackness, and Race in the Ottoman Empire and the Republic of Turkey," featuring interdisciplinary discussions throughout this academic year.
In this presentation, Dr. Ergin considers studying race, racism, and racialization with the intention to pose several questions about current global academic hierarchies. The discussion opens with the challenges of and the resistance to employing race as a lens to understand contemporary Turkey and contrast it with the spread of everyday forms of racism. The final section discusses contemporary forms of racialization and asks how we can make the conversations along the axes of global North/South and theory/case on an even ground.
Murat Ergin is associate professor of Sociology at Koç University, İstanbul. He received his PhD in Sociology from the University of Minnesota, Minneapolis in 2005. His research interests revolve broadly around the formation of  boundaries and identities, and include research on nationalism, race, and ethnicity; culture and cultural consumption; crime and deviance; technology; and death. He is the author of "Is the Turk a White Man?" Race and Modernity in the Making of Turkish Identity (Brill Studies in Critical Social Sciences, 2016).
Aslı Bâli
Dr. Aslı Bâli explores how the Kurdish political movement has re­imagined the terms of self-determination to facilitate the realization of minority rights in Turkey. One starting point for this inquiry is to explore the model of "democratic confederalism" as a novel institutional design proposal that instantiates the reconceptualization of governance in the Kurdish political project. In this talk, Dr. Bâli
 examines demands for decentralization during the so-called reconciliation process in Turkey between 2009 and 2015 and considers, from the perspective of the comparative law literature on federalism, the current impasse over Kurdish rights in Turkey.
Aslı Bâli is Professor of Law at the UCLA School of Law and Faculty Director of the Promise Institute for Human Rights. She was previously the Director of the UCLA Center for Near Eastern Studies. She has recently served as the Florence Rogatz Visiting Professor of Law at the Yale Law School and was a fellow at the Institute for Advanced Study. She is currently completing work on an edited volume on decentralization in the MENA region, tentatively titled From Revolution to Devolution
Ezgi Çakmak
Ezgi Çakmak presents "The Roots of the Silence: Encounters with Blackness in the Early Turkish Republic" as part of the interdisciplinary series, 'Reflections on Whiteness, Blackness, and Race in the Ottoman Empire and the Republic of Turkey.'
Departing from the recently sparked interest in the discussions of race in Turkey following the anti-racism protests in the US, Ezgi Çakmak will discuss the echoes of these protests in relation to the silence over the intersecting histories of 'race', slavery and blackness in Turkey. 
Ezgi Çakmak is a Ph.D candidate at the University of Pennsylvania, in the department of Africana Studies. She received her BA from Bogazici University, Sociology Department.  Before the doctoral studies, she worked with NGOs in the field of international migration and conducted fieldwork with African migrants in Istanbul. Her research interests include the African slavery in the late Ottoman empire, identity formation and racialization processes in early Turkish Republic as well as diaspora studies.
Marc David Baer
Interview: Marc David Baer on his book Sultanic Saviors and Tolerant Turks interviewed by Lerna Ekmekçioğlu, with Marc David Baer, Professor of International History at the London School of Economics and Political Science interviewed by Lerna Ekmekçioğlu, McMillan-Stewart Associate Professor of History at Massachusetts Institute of Technology
What compels Jews in the Ottoman Empire, Turkey, and abroad to promote a positive image of Ottomans and Turks while they deny the Armenian genocide and the existence of antisemitism in Turkey? Marc David Baer confronts these convictions and circumstances to reflect on what moral responsibility the descendants of the victims of one genocide have to the descendants of victims of another. By looking at the complexities of interreligious relations, Holocaust denial, genocide and ethnic cleansing, and confronting some long-standing historical stereotypes, Baer sets out to tell a new history that goes against Turkish antisemitism and admits to the Armenian genocide.
Marc David Baer (BA, History, Northwestern University; PhD, History, University of Chicago) is Professor of International History at the London School of Economics and Political Science. He is the author of Honored by the Glory of Islam: Conversion and Conquest in Ottoman Europe (Oxford, 2008); The Dönme: Jewish Converts, Muslim Revolutionaries, and Secular Turks (Stanford, 2010); At Meydanı'nda Ölüm: 17. Yüzyıl İstanbul'unda Toplumsal Cinsiyet, Hoşgörü ve İhtida (Death on the Hippodrome: Gender, Tolerance, and Conversion in 17th century Istanbul) (Koç, 2016); Sultanic Saviors and Tolerant Turks: Writing Ottoman Jewish History, Denying the Armenian Genocide (Indiana, 2020); and German, Jewish, Muslim, Gay: The Life and Times of Hugo Marcus (Columbia, 2020). The Ottomans: Khans, Caesars and Caliphs is forthcoming in October 2021.
Lerna Ekmekçioğlu (B.A. Bogazici University (Istanbul), 2002; Ph.D. New York University, 2010) is McMillan-Stewart Associate
Professor of History at MIT and is a historian of the modern Middle East and an affiliate of the Women and Gender Studies Program as well as the Center for International Studies. She specializes on Turkish and Armenian lands in the 19th and 20th centuries. Publications include a co- edited volume in Turkish titled Bir Adalet Feryadı, Osmanlı'dan Cumhuriyet'e Beş Ermeni Feminist Yazar (1862-1933) [A Cry for Justice: Five Armenian Feminist Writers from the Ottoman Empire to the Turkish Republic (1862-1933)] (Aras, 2006); and the monograph, Recovering Armenia: The Limits of Belonging in Post-Genocide Turkey, (Stanford University Press, 2016). Current collaborations: with Dr. Melissa Bilal on a critical anthology of the history of Western Armenian feminism, "Feminism in Armenian: An Interpretive Anthology"; and with Dr. Kent Schull (Binghamton, SUNY) on an edited volume on the entangled histories of Armenians in the 19th century Ottoman Empire.
Ezgi Güner
Drawing on a multi-sited ethnography in Turkey, Tanzania, Senegal, Gambia, and Benin, Ezgi Güner shows how whiteness, historically associated with Western modernity and state secularism in Turkey, is redefined as the marker of Islamic civility in and through these transnational relations. Analysis of the construction of Muslim whiteness contributes to debates on intersectionality of race and religion in the context of the Middle East, Africa, and their transnational connections.
Ezgi Güner received her PhD in Anthropology with a minor in African Studies from the University of Illinois at Urbana-Champaign. Her work focuses on the articulation of race and religion with global capitalism in the context of Turkey's contemporary relations with Africa south of the Sahara. She conducted a multisited ethnography in Turkey, Tanzania, Senegal, Gambia and Benin. Guner was a visiting fellow in the Anthropology Department at Harvard University in 2018 and an Ernst Mach fellow at the Centre for Southeast European Studies at the University of Graz in 2019-2020.
Baki Tezcan
Dr. Baki Tezcan, UC Davis, joined us on March 12th 2021 to present his online talk "The Emasculated Guardians of Power: Black Eunuchs and the Interplay Between Gender and Race at the Ottoman Imperial Court", as part of the interdisciplinary Keyman Visiting Speaker Series: 'Reflections on Whiteness, Blackness, and Race in the Ottoman Empire and the Republic of Turkey.' Introduction by İpek K. Yosmaoğlu, Keyman Program Director. Moderated by Deniz Duruiz, Keyman Postdoctoral Fellow.
 In the light of four books that were either written with a view to secure the patronage of the Chief Black Eunuch of the Ottoman court, or to critique him, between the early seventeenth and mid-eighteenth centuries, Dr. Tezcan discussed Ottoman literary representations of Africans and how these representations intersect with the heavily gendered environment of the court.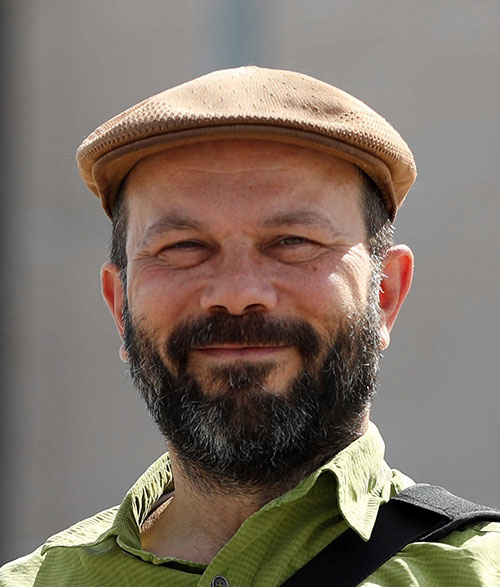 Baki Tezcan teaches history at the University of California, Davis, and is the author of The Second Ottoman Empire: Political and Social Transformation in the Early Modern World, and about forty articles on Islam, modern Turkish historiography, and Ottoman history and historiography.
Thomas de Waal and Laurence Broers
On Tuesday, October 27th, 2020 Keyman Modern Turkish Studies presented "Nagorno Karabakh in Perspective: Roots and Directions of Conflict," a panel discussion with Thomas de Waal, Senior Fellow Carnegie Europe and Laurence Broers, Associate Fellow, Russia and Eurasia Programme, Chatham House; Caucasus programme director at Conciliation Resources. Moderated by Anoush Tamar Suni, Keyman Postdoctoral Fellow.
Thomas de Waal is a senior fellow with Carnegie Europe, specializing in Eastern Europe and the Caucasus 
region. He is the author of numerous publications about the region. The second edition of his book The Caucasus: An Introduction (Oxford University Press) was published in 2018. He is also the author of Great Catastrophe: Armenians and Turks in the Shadow of Genocide (Oxford University Press, 2015) and of the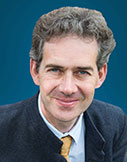 authoritative book on the Nagorny Karabakh conflict, Black Garden: Armenia and Azerbaijan Through Peace and War (NYU Press, second edition 2013). He co-authored (with Carlotta Gall) the book Chechnya: Calamity in the Caucasus (NYU Press, 1997), for which the authors were awarded the James Cameron Prize for Distinguished Reporting.
Laurence Broers is the Caucasus programme director at London-based peacebuilding organization Conciliation Resources. He has more than 20 years' experience as a researcher of conflicts in the South Caucasus and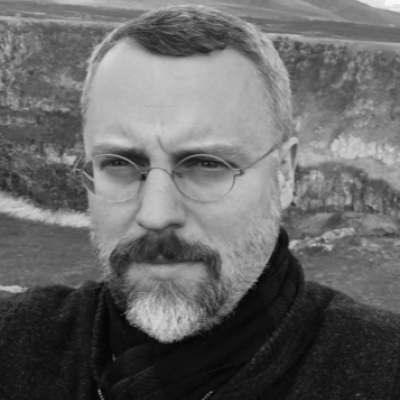 practitioner of peacebuilding initiatives in the region. He is the co-founder and co-editor-in-chief of Caucasus Survey, the first dedicated scholarly journal for the Caucasus region, published since January 2015 by Taylor & Francis. He is also the author of Armenia and Azerbaijan: Anatomy of a Rivalry (Edinburgh University Press, 2019) and co-editor of the Routledge Handbook of the Caucasus (Routledge 2020) and Armenia's Velvet Revolution: Authoritarian Decline and Civil Resistance in a Multipolar World (I.B. Tauris, 2020). 
Ioannis N. Grigoriadis
On Wednesday, September 16th, 2020, Keyman Modern Turkish Studies hosted a webinar, "The Eastern Mediterranean in Uncharted Waters: Preventing a Crisis in the Making," with Keyman Visiting Speaker Dr. Ioannis N. Grigoriadis, (Bilkent University, and Keyman Visiting Professor, 2018-19). Dr. Grigoriadis presented and took questions on the subject. Introduction by İpek K. Yosmaoğlu, Keyman Program Director.
Dr. Grigoriadis discussed regional political developments and growing tensions between Greece and Turkey. He explained, since the Arab uprisings, the Levant and the Mashreq have become two of the world's most volatile regions, and this volatility has recently moved to the waters of the Eastern Mediterranean, with the discovery of natural gas reserves in the exclusive economic zones (EEZ) of Cyprus, Egypt and Israel raising interest of global powers and energy companies in the region. Despite the high monetization costs and the CoViD-19 pandemic effect on energy markets, Turkey's recent exploration activities have posed a significant challenge for regional security, rekindling disputes about the delineation of maritime zones between the littoral states of the Eastern Mediterranean.
Ioannis N. Grigoriadis is an associate professor and the Jean Monnet Chair of European Studies at the Department of Political Science and Public Administration, Bilkent University. He is also Senior Fellow and Head of the Program on Turkey at the Hellenic Foundation for European & Foreign Policy (ELIAMEP). He was recently an IPC-Stiftung Mercator Senior Research Fellow at the German Institute for International and Security Affairs (Stiftung Wissenschaft und Politik-SWP) in Berlin and a Stanley J. Seeger Research Fellow at Princeton University.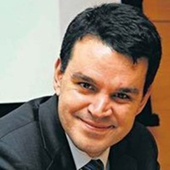 His research interests include late Ottoman and republican Turkish politics and history with a focus on nationalism and democratization. He has published the following books in English: Democratic Transition and the Rise of Populist Majoritarianism: Constitutional Reform in Greece and Turkey (London & New York: Palgrave Springer, 2017), Instilling Religion in Greek and Turkish Nationalism: A "Sacred Synthesis", (London & New York: Palgrave Macmillan, 2012), Trials of Europeanization: Turkish Political Culture and the European Union, (London & New York: Palgrave Macmillan,  2009).
Kerem Öktem
Devi Mays
Burak Kadercan
Making Sense of Turkey's Syrian Policy
| Nov 7th, 2019 
Talk by Keyman Visiting Speaker Dr. Burak Kadercan (United States Naval War College)
Commentary by Keyman Visiting Professor Dr. Ioannis N. Grigoriadis (Bilkent University)
Ioannis N. Grigoriadis
Ioannis N. Grigoriadis
Michelle Campos
* The views and opinions expressed within our webinars and other speaking events and presentations are those of the presenters and do not necessarily reflect the views or opinions of the Keyman Modern Turkish Studies Program.