Turkish Language Community Grant Recipients
Turkish Language Community Grant Recipients
Turkish language students at Northwestern have been recipients of several awards and academic opportunities.
2020 Fulbright English Teaching Assistant, Dominic Balestrieri-Fox
The 2020 Fulbright English Teaching Assistant Program places awardees in classrooms in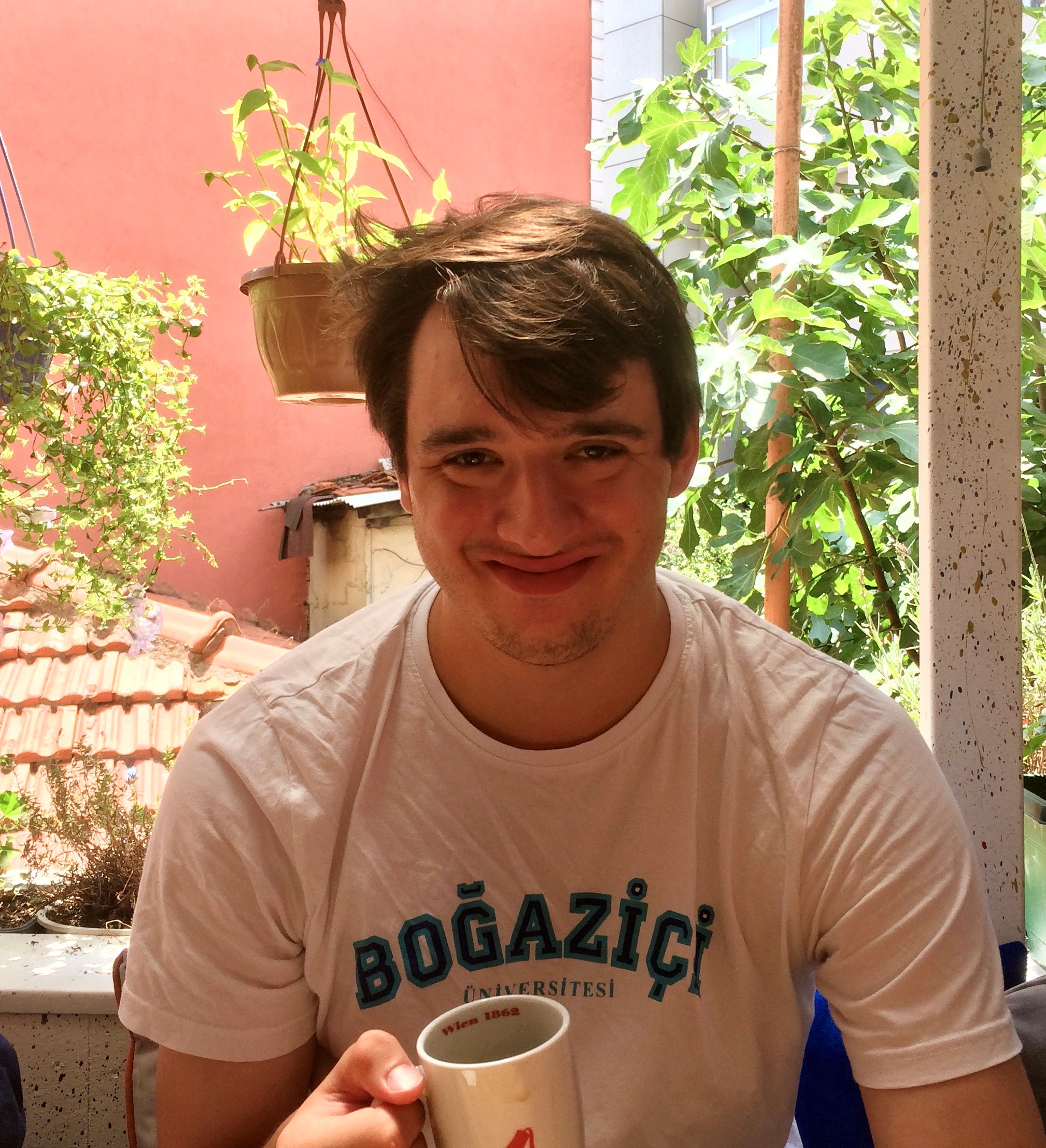 participating countries throughout the world, where they assist local English teachers and serve as cultural ambassadors for the United States. I applied for the Fulbright ETA to Turkey in order to foster continued reciprocity between Turkish and American students and repay the kindness of the Turkish friends and instructors who have helped me to learn. I hope that my experience in language classrooms and cross-cultural knowledge will help me to be a thoughtful and effective teacher of English to Turkish secondary students. I look forward to acting as a cultural ambassador for the United States in this regard.
I started taking Turkish on a whim. I entered Northwestern with my language requirement fulfilled, and although I wanted to learn another language, the decision to learn Turkish was a happy accident. I am not a heritage speaker of Turkish, nor did I have a particular familiarity with Turkey before starting language study. In my first year, there were only two students enrolled in my introductory Turkish class and for stretches of time, I was the only one. As a firstyear student, I tended to oversleep, and it crossed my mind during that first quarter that perhaps I should change to a different language. In spite of the initial difficulties, I completed the full sequence of Turkish instruction at Northwestern, went on to study in Istanbul, and now have been awarded a Fulbright. I stuck with Turkish all that time because it was fun and interesting, and I had a wonderful teacher.
I think there is no better time to take Turkish at Northwestern than now. The Turkishprogram of today looks very different from the one I entered. In a few short years, two students per class has become eight, and Turkish Table, which invites speakers of all levels to enjoy tea and conversation, has become crowded and lively. Every year students are winning prestigious national fellowships and awards. Turkish professor Oya Topçuoğlu is committed to working closely with students on their strengths and weaknesses in the classroom while also providing opportunities to experience Turkish culture outside of it. I wholeheartedly recommend Turkish to every Northwestern student, and am available to talk via email should any have questions. Due to the global pandemic, the start date for the ETA has been pushed back to January. Despite this delay, I am still excited about my future residency in Turkey. I have not been assigned a school at this point, but I know that I will be teaching secondary school students in Ankara. As my only experience in Turkey has been in Istanbul, I am looking forward to the opportunity to spend some time in the capital, and, conditions permitting, visit other sites throughout Turkey.
Halide Edip Adivar Scholarship Recipient, Hannah Ni'Shuilleabhain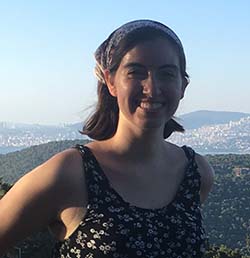 Hannah was the 2019 recipient of the Halide Edip Adivar Scholarship awarded by the Ottoman and Turkish Studies Association to  undergraduates in the US and Canada to study Turkish language and culture. She used the scholarship to attend the Turkish Language and Culture Program at Boğaziçi University last summer.
Weinberg Undergraduate Language Award Recipient, U.S. State Department's Gilman Scholarship Recipient, Georgia Leigh Schafer
I began studying Turkish at Northwestern because I was excited to study a new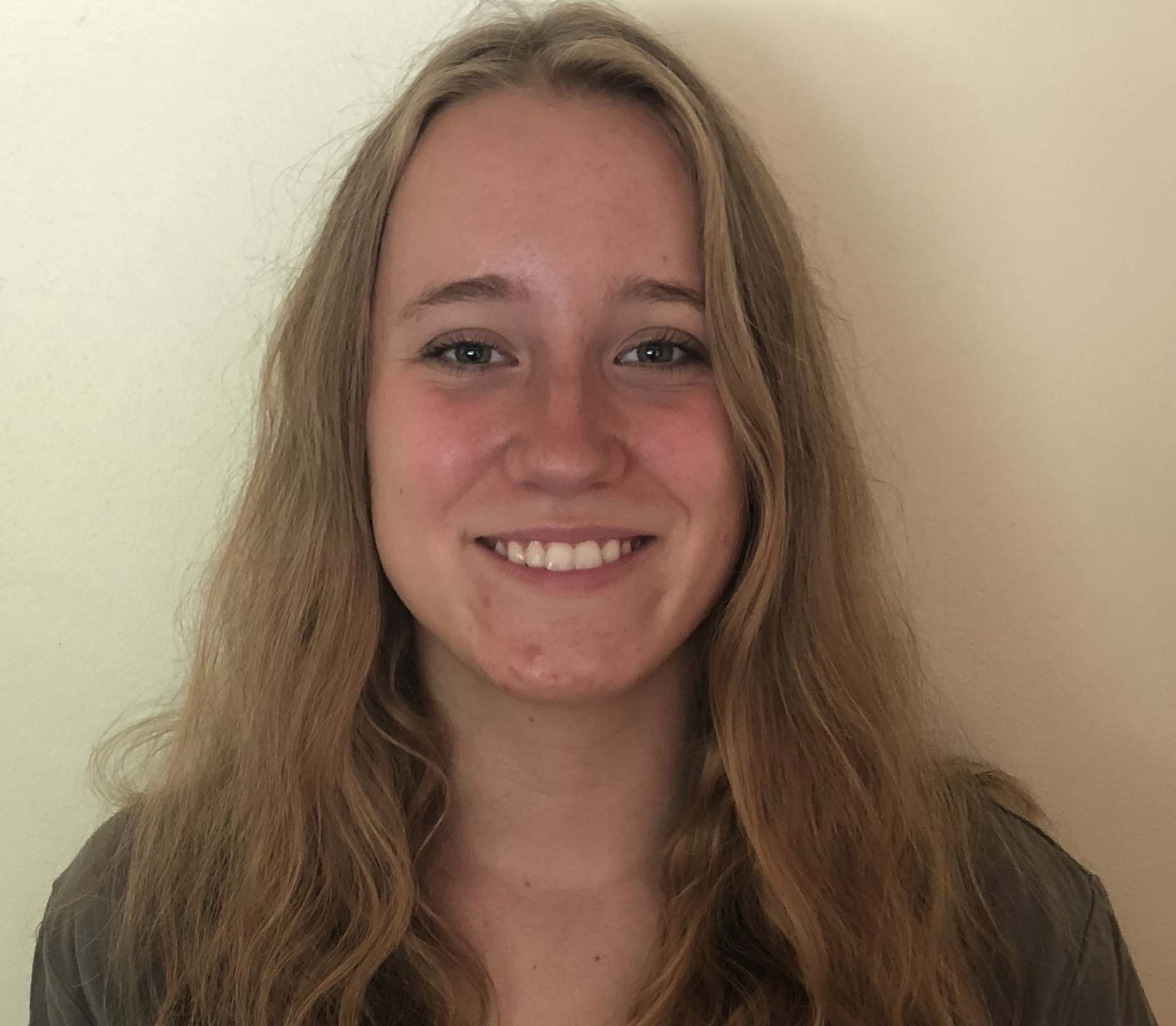 and interesting language and Turkish seemed like the perfect fit! I have loved studying the language and learning about the culture the past two years. I was honored to receive the Undergraduate Language Grant this year to fund a summer intensive language program in Istanbul and continue my studies. However, this has currently been put on hold by the current global circumstances. I fully intend on attending this program next summer, if the circumstances allow! I anticipate that this program, along with an independent study throughout next school year, will help me obtain a proficiency in the language so that I will be able to communicate effectively. I also intend on continuing to attend cultural events held by the Turkish department and the Middle Eastern North African language department at Northwestern. Turkish is a very fun language to learn and is more rarely taught than others, so I suggest taking the opportunity when it is available! The language itself is enjoyable and the music, art, food, and history are fascinating as well. Choosing to study Turkish has been the best choice so far of my academic career and I would recommend it to anyone looking to broaden their horizons and challenge themself intellectually.